This is a worrying time for many of us, not only because of the immediate risk to health and the health of loved ones, but also because of the consequential pressure on other aspects of our lives, such as accessing food and provisions, job security, and navigating the benefits and sick pay processes. 
A prepared community is a strong community.
We need to approach the Coronavirus (COVID-19) outbreak with compassion, not fear. Compassion for ourselves, family, community, and especially those who are vulnerable.
Get COMMUNITY SUPPORT
If you are self-isolating you can post a simple request for help to the Yatton & Claverham Community Support group on Facebook.
www.n-somerset.gov.uk/together


For those who do not have access to the internet, a telephone service will be launched imminently. The number is 01934 427 437
OFFER SUPPORT TO Others
See this page for ways you can help.
2nd April
Police and Crime Commissioner (PCC) Sue Mountstevens is inviting local people to submit their questions concerning the Coronavirus and the impact on policing to put to Chief Constable Andy Marsh. The PCC wants local people to share their questions and concerns with her ahead of a Facebook Live session with the Chief Constable on Friday 3rd April at 12.30pm. If you have any concerns regarding Covid-19 and policing, please submit your questions throughout the week by tweeting the PCC @AandSPCC or by sending the PCC a Facebook message at @AandSPCC.
---
31st March
---
30th March
---
Avon & Somerset Police are asking parents and guardians to ensure that children are maintaining social distancing protocols at all times when they are out. Despite the government's recent strong messages regarding gatherings, the police are concerned that they are still finding groups of young people ignoring the instructions. As always, the police are asking that you know where your children are and what they are doing at all times to ensure their safety and that you have discussed with them the importance of social distancing. For those who do not comply the police may instruct them to go home, leave an area or disperse using their strengthened enforcement powers.
---
Prime Minister Boris Johnson is writing to every UK household to urge us all to stay at home, protect the NHS and save lives.
---
28th March
View this post on Instagram
---
27th March
From Monday 30th March First West of England will be running special timetables on most routes, including an X2 service every two hours.
---
25th March
---
24th March
I've published an update on the Council's household waste services.
---
So, the Prime Minister's 'lockdown' announcement at 8:30pm last night was one of most-watched TV programmes ever – with more than 27m viewers tuning in to watch the broadcast 'live'. Extraordinary times.
---
23rd March
Great visual representation by @SIOUXSIEW of the effect of 'social distancing' (which we really ought to call 'physical distancing') on the spread of COVID-19.
20th March
I've been listening to the Coronavirus Newscast for my updates. Good stuff.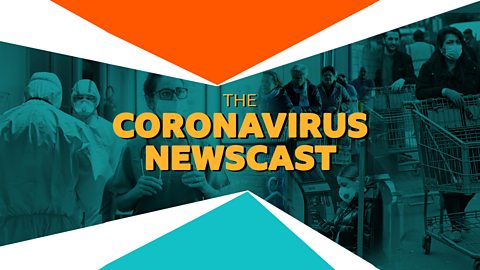 Just to confirm: We're still running all daytime services (24/128/134/135) to their normal timetables at the moment. Our Home to School services (D/144) will continue at least next week for any children who need to access the site.

— Citistar (@CitistarBus) March 20, 2020
From today, all our stores (except Express stores) will be prioritising the elderly and most vulnerable for one hour between 9am and 10am every Monday, Wednesday and Friday.
Because now, more than ever, #EveryLittleHelps. pic.twitter.com/pjA4FZcgyX

— Tesco (@Tesco) March 20, 2020
---
19th March
This video is worth 8 minutes of your time…
All our libraries will be closing tonight until further notice, except Congresbury Community Library which will close on Monday. Don't forget you can access many resources online https://t.co/efvIEd9skF . More info at https://t.co/M9hBRcIS0t @NorthSomersetC

— North Somerset Libs (@NSomLibraries) March 19, 2020
---
Residents in North Somerset are being warned to be on their guard against coronavirus scams.
---
Sue Mountstevens – the Police and Crime Commissioner of Avon & Somerset – has released a statement.
---

New Yatton Co-op opening hours…

---

17th March
Jon Nunes wrote again to parents giving information on how the situation impacts the Backwell School community. Further advice for parents.
---

15th March
Statement from North Somerset Council following news of the first confirmed COVID-19 death in North Somerset.
---

13th March
Coronavirus: How to safely clean your smartphone – BBC video
---
If you're feeling anxious or worried about Coronavirus the charity Mind has published some great advice and guidance.
Coronavirus: How to protect your mental health – BBC
YoungMinds has also tweeted some brilliant advice for young people.
Here is a thread on things you can do if the current health news is making you anxious and affecting your mental health. #COVID_19uk #coronavirus

Find out more in our blog: https://t.co/eOwLQB69rw

— YoungMinds (@YoungMindsUK) March 13, 2020
---
Imagine you already have coronavirus and change your behaviour accordingly to protect others. @GrahamMedley @BBCNewsnight

Our full interview with Professor Graham Medley is here: https://t.co/5cBtKlpJWp pic.twitter.com/rY6CbrsNaS

— Stuart Denman (@StuartDenman) March 13, 2020
---

12th March
UK government's coronavirus advice – and why it gave it – excellent summary by The Guardian
---
"Perfection is the enemy of the good when it comes to emergency management. Speed trumps perfection".

"The greatest error is not to move. The greatest error is to be paralysed by the fear of error".

Dr Mike Ryan, WHO. pic.twitter.com/wtvAeMf4po

— Eoghan Tomás McDermott (@EoghanMcDermott) March 15, 2020
Source: Mona Chalabi
---
'Masks' image credit: Ada Yokota